Oasis Church  in Union, NJ, is a brand new church plant started from scratch in Fall 2019, with Kean University students from Inter-Varsity & CRU under the guidance of Oasis Church leadership. Weekly Saturday services starting January 4 at 5:30PM.
WHO IS OAsis-Union FOR?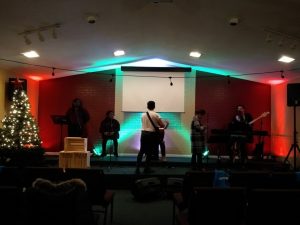 In one word…EVERYONE!
Our location is 1264 Victor Ave in Union. Currently, Oasis-Union meets every Saturday (no services 12.28.19) leading up to our Easter Sunday 11am. launch April 12. After Easter, there will be ongoing Saturday 5:30PM AND Sunday 11 AM services.
Finally,  I want you to know that you are safe here.  I know when checking out a new fellowship folks can feel a little out of place, and maybe even a little nervous. No need here. We're a laid back bunch and real friendly, so you will fit right in here.