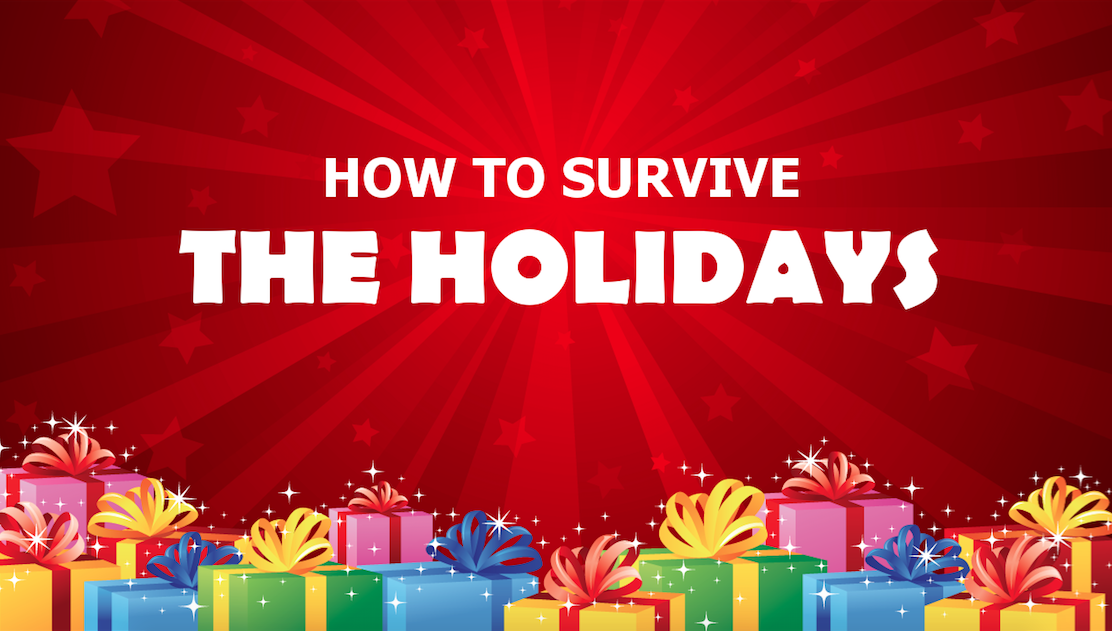 The Holiday Season is billed to be"the most wonderful time of the year", but for many of us it's the craziest! People. Shopping. Parties. Decorations. More people. We look forward to it, and as the days pass, we can't wait until it's over!
Additionally for many others, this season can also be a time of loneliness and rejection, depression and stress. It can remind us of our most significant losses-family, friends, spouses and even missed opportunities that have passed away from us.
Central NJ How to Survive the Holidays
Series & Seminar @ Oasis
In light of the above, starting December 3rd, Oasis Church will kick off its uplifting  brand new 4 week series, "How to Survive the Holidays." We hope you will join us! It could lead to real life change as we learn how God's promises of hope, and ultimately, redemption, are wrapped-up in the greatest gift we could ever receive.

Join Oasis Church at our 2 Denman Ave, Clark location on the following  dates and times
December 3     10-11am
December 10   10-11am
December 17   10-11am
Christmas Eve    10-11am & 6pm
Note: On December 17 from 12-2pm,  there will be a FREE "How to Survive the Holidays" Seminar and Luncheon at the church. Childcare will be provided.
Our Surviving the Holidays seminar is especially for people who are grieving a loved one's death. You'll learn:
How to deal with the many emotions you'll face during the holidays

What to do about traditions and other coming changes

Helpful tips for surviving social events

How to discover hope for your future
This is a GREAT, uplifting  church series to invite friends to, so hope to see you there!
.