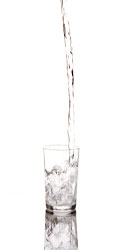 Thirsty? Looking to find a refreshing Contemporary Christian NJ Church that's real and relevant for your needs? Whether you're a single parent, college student or married with kids, we know that finding a good church in New Jersey (NJ) can be as difficult and wearisome a journey as negotiating NJ Route 22, Route 1 or the Garden State Parkway at rush hour.
Well no need to stress here because Oasis Church in NJ is a brand new contemporary church that celebrated its Grand Opening on 9.19.10, and  meets Sundays @ 11AM at 1180 Spruce Dr in Mountainside. If you are  imperfect  and looking for more meaning in life and a deeper relationship with God, than Oasis is just for you.
You see, this New Jersey church is an extension of our worldwide online outreach, and exists for those who have never attended church, are disappointed by the established church or have given up on church and religion altogether. Does any of the above describe you? Congratulations and have a seat. You'll fit right in here!
At this New Jersey church we won't be talkin' about religion that brings on false guilt trips, but rather a life changing relationship with Jesus Christ. Also at this  NJ church you will discover that it's people that we care about and not their pocketbooks.
Looking for a NJ Church Home?
At Oasis Church in NJ you'll enjoy:
Awesome contemporary Christian music
Practical and encouraging Bible teaching in a multimedia format
Meeting friendly people in a laid back, fun atmosphere
Safe and enjoyable programs for kids and teens

All of this for positive and victorious living in the real world we call New Jersey.
The bottom line is EVERYONE is welcome at Oasis. Never darkened the door of a church? You'll feel right at home here and lightning won't strike you dead. We promise! Coming back after straying for a while? We welcome you with open arms. Overall, whether you are exploring Christianity for the first time or just tired or turned off by "church as usual", Oasis Church in NJ is here to encourage you in your spiritual journey with Jesus. Feel free to get in touch with us any time, 24/7.